Partners
Bogatin Enterprises, LLC
Bogatin Enterprises specializes in making complex signal integrity topics easy to understand while strengthening engineering intuition. Dr. Bogatin uses Simbeor electromagnetic solver to investigate and illustrate advanced interconnect modeling issues for his classes on signal integrity.

Simberian is a member of Cadence's Connections Program. Users of Cadence's SigXplorer and Spectre simulators can seamlessly increase accuracy of multi-gigabit channel analysis with full-wave 3D models built with Simbeor electromagnetic solver.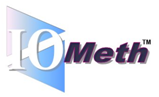 IO Methodology Inc. is a leading SI modeling tool and service provider for High-speed system designs and simulations. It focuses on high-speed I/O buffer and device modeling for reliable and accurate PCB system simulations. SignalMeth(TM) is a waveform analysis tool for multi-format simulation and measurement waveforms as well as for behavioral model analysis and visual inspection. Its unique waveform comparison function provides a scientific solution for critical nets and full board inspection purposes. SignalMeth can be effectively used in a design flow with Simberian's Simbeor and Legend Design Technology's MSIM simulators.
Istvan Novak
Dr. Novak is distinguished engineer at Oracle-Sun. In his free time he teaches signal and power integrity courses through Besser Associates, CEI-Europe and University of Oxford. Dr. Novak uses Simbeor solver to investigate behavior of interconnects and decoupling structures for his classes.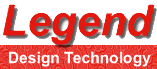 Legend Design Technology Inc. is a technology leader of semiconductor IP characterization/verification tools, and IC & PCB circuit simulators. With an emphasis on accuracy, productivity, ease-of-use and value, Legend's products revolutionize the time consuming and error prone process associated with semiconductor IP characterization, and IC & PCB design verification. Use of Simbeor's broad-band SPICE interconnect models in Legend's MSIM circuit simulator enables analysis of systems with data rates up 100 Gb/s.

Simberian is a member of Mentor's OpenDoor Program. Users of Mentor's HypeLynx, ICX and ADMS/ELDO simulators can seamlessly increase accuracy of multi-gigabit channel analysis with full-wave 3D models built with Simbeor electromagnetic solver. Simbeor is used by Mentor's high-speed division marketing team to investigate effects of 3D structures on signal integrity.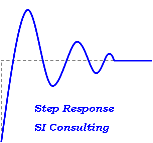 Incorporated in February, 2008, and founded on 20+ years of SI and design experience, Step Response SI Consulting provides signal and power integrity engineering services for PCB systems design. A key business value we offer is quick response, on-demand engagement with clients for on-site or remote collaboration with design engineers and PCB layout designers at all stages of the design process. Step Response is proud to be a distributor and an established user of Simberian software products and services.

Teraspeed Consulting Group LLC enables clients in the design and implementation of extreme performance systems. As independent consultants, Teraspeed provides the knowledge and insight to help customers become successful. Teraspeed can provide training and consulting services, or become a valued adjunct to your engineering team. Engineers from Teraspeed use Simbeor in multiple projects such as Physical Layer Reference Design board product and measurement-based material parameters identification methodology on the base of Simbeor's models.

Wild River Technology is a company conceived by a dedicated cadre of engineering folks who intimately understand the everyday challenges of the signal integrity practitioner. Our marketing and product concepts are born from years of practical experience working in high-speed design and test environments. Our focused products are not only reasonably priced but are also supported by aggressive customer support. We are dedicated to the art of superb signal integrity practice.